1. Product Information
Activated carbon To be used for dechlorination, deoiling of industrial water such as food,chemical industry,electric power,electric plate, etc,and further purifying treatment of potable water and sewage water.
2. specifications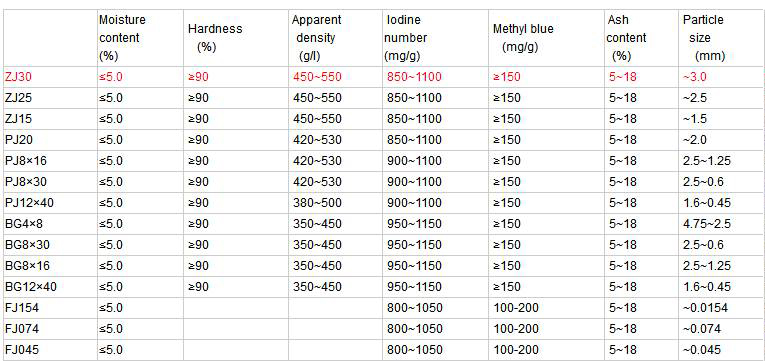 The products can be provided according to the customer's special demands.
Packaging Details

1.Big bag: 500kg/600kg PP Bag.
2.Small bag: 25kg kraft bag or PP Bag.
3.According to customer's requirements
If you want to know more details, please send an email to us to solidwaterindustry@aliyun.com .